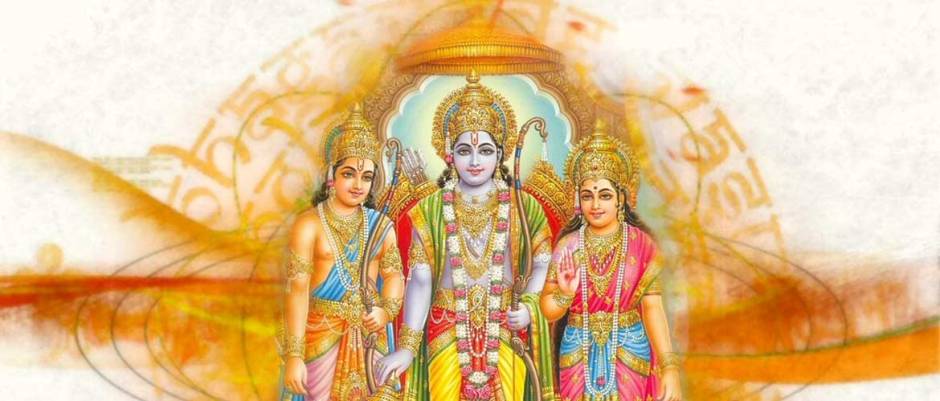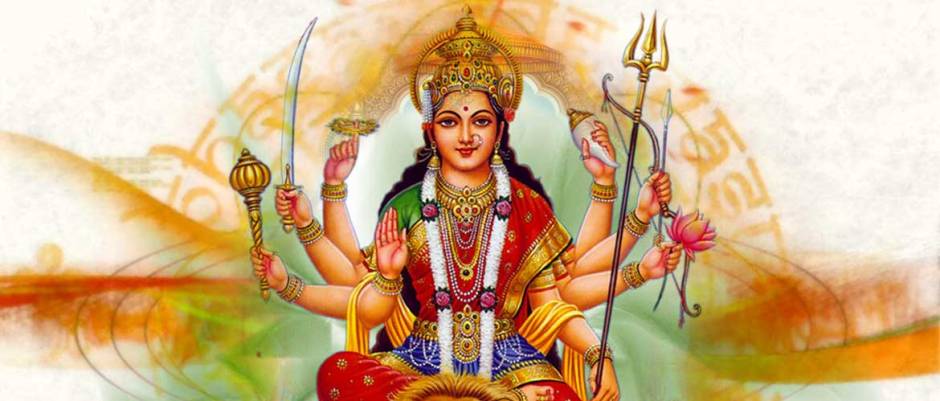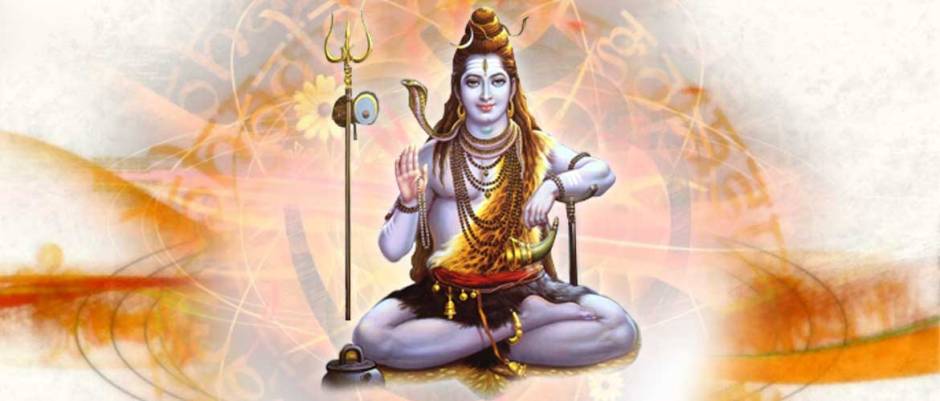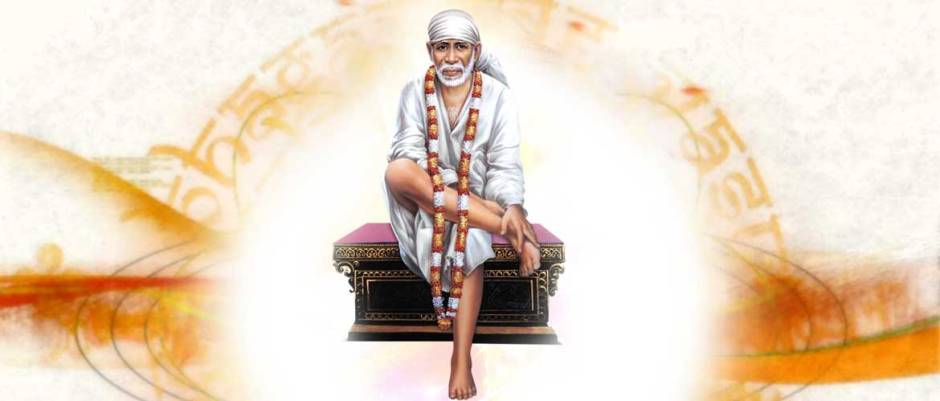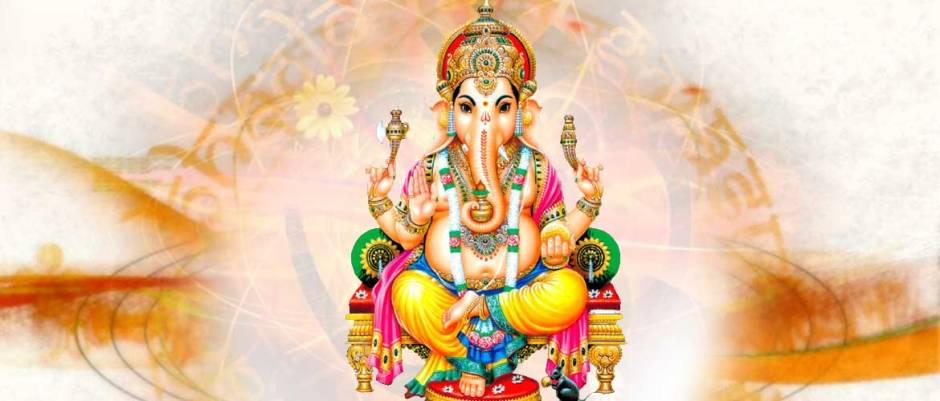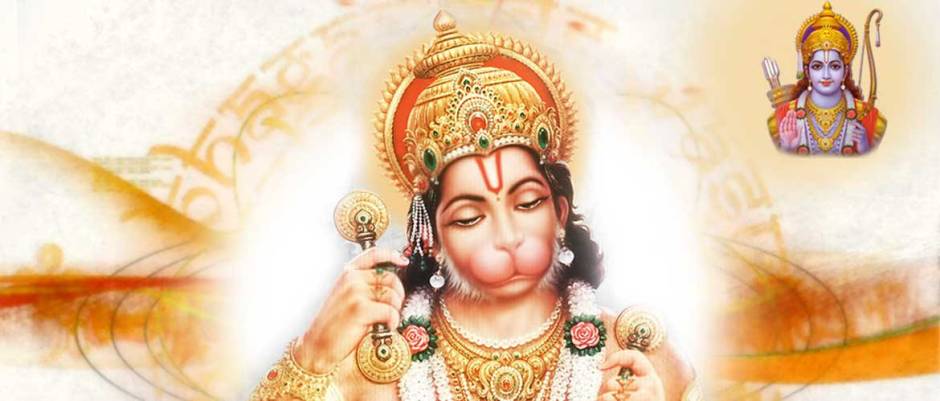 Welcome to NAMAKOTI!
In the Hindu Dharma, it is said that writing a God's name 10 million times or One Crore times can enable the soul to reach salvation. While many of us would like to do this, we are often caught with time pressures – to write, keep track of the writing and finally have the books in which they are written printed & sent to the appropriate temples. Now with NAMAKOTI application, you can have all this done using your smartphone.
So, whether you are Rama Bhakta, Shiva Bhakta or a Sai Devotee, you can now use your smartphone for constant 'dieva chintana' – or constant remembrance and utterance of God's name – enabling you to cleanse your thoughts and focus on the Supreme Being.
We have built user interfaces to suit your style of chanting God's name; so depending on your specific need for a given time, you could choose
Swipe and Chant – Use simple finger based swipe utility to keep chanting God's name
Key-in Mode – Use preselected God's name and chant using a simple keyword select option
Japamala Mode – We know that some of us would like to use the Japamala or the Rosary for chanting God's name. To meet this specific requirement of yours, we have provided you with the e-Japamala interface.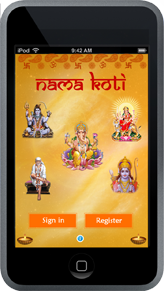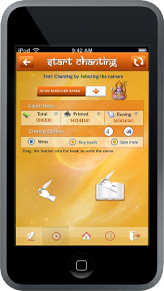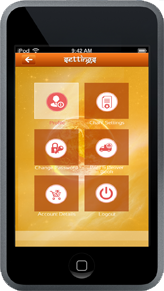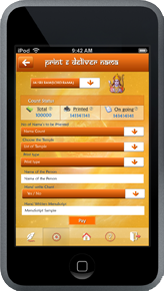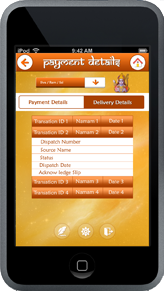 Chant Settings
You can set the nama chant for the god of your choice for chanting up to 1 crore.

Nama Chanting
You can chant the nama by using different options like write / key touch / japamala.

Nama Print and Delivery
You can get the chanted nama printed and delivered to the selected temples.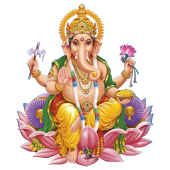 Lord Ganesh
Ganesha also known as Ganapati and Vinayaka, is one of the best-known and most worshipped deities in the Hindu pantheon. Ganesha is widely revered as the remover of obstacles. As the god of beginnings, he is honoured at the start of rituals and ceremonies.
Chants
Om ganeshaya namaha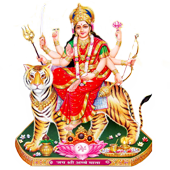 Lord Durga
In Hinduism, Durga is considered to the Goddess of Strength and power and destroyer of evil . Durga Devi or Durga Mata is worshiped in many forms an by many names. Praying to Goddess Durga is supposed to help the devotee in realizing material desires, and destruction of enemies.
Chants
Jai Mata Di
Om Durgaya namaha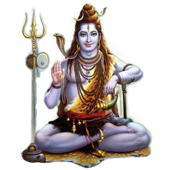 Lord Shiva
Shiva, one of the Trimurthi or Trinity of Hindu Gods, other being Vishnu and Brahma. Shiva is the self-controlled deity who is often invoked during meditation. Shiva is worshiped for wealth, mental peace and prosperity.
Chants
Om Namah Shivayah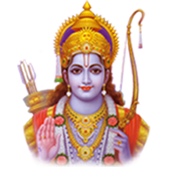 Lord Rama
Rama in Hinduism is the embodiment of virtue. He is believed to be the seventh incarnation of Lord Vishnu. Lord Rama was born during Treta Yuga out of four cyclic Yugas. He is worshiped for general peace, happiness and also moksha.
Chants
Sri rama
Sri ram jai ram
Sri ram jaya rama jaya jaya rama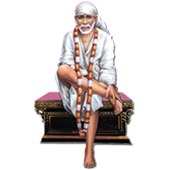 Lord Sai Baba
Sai Baba of Shirdi also known as Shirdi Sai Baba, was a spiritual master who was and is regarded by his devotees as a saint. He taught a moral code of love, forgiveness, helping others, charity, contentment, inner peace, and devotion to God and guru. He is worshiped for prosperity, health and alleviation from troubles and problems.
Chants
Om Sai Ram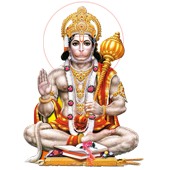 Lord Hanuman
Hanuman is a Hindu god, who was an ardent devotee of Rama according to the Hindu legends. He is also considered as the avatara of Lord Shiva. Hanuman is worshiped, apart from many other reasons, to get rid or win over demons and other powerful negative energies.
Chants
Jai hanuman